Albemarle Plantation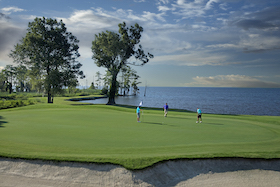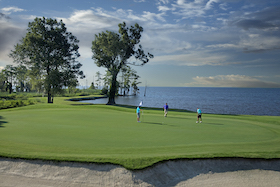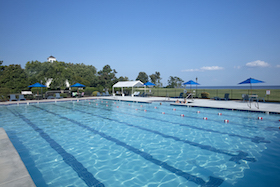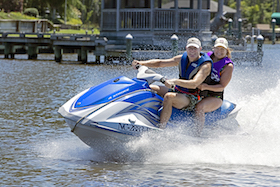 Overview
Along the shores of Albemarle Sound, far removed from the frenetic pace of contemporary life, lies Albemarle Plantation, an extraordinary golf and marina community unlike any other on the Carolina Coast. Albemarle Plantation is named after Albemarle Sound, so you know that the community has a strong focus on the water.
Albemarle Plantation isn't your typical private, gated, waterfront golf community. As an established place to enjoy life, Albemarle Plantation is more than the sum of its considerable parts. It is a community with a full array of amenities – an acclaimed Dan Maples Golf Course, a charming Clubhouse and resort pool, and a brand-new community center and fitness facility.
As a waterfront community, Albemarle Plantation is off the beaten path. But getting back to the path – and to the conveniences we all expect – is easy. Shopping, dining, healthcare and all of the other daily needs are easily accessible. The quintessential small town of Hertford offers a relaxed way of life with old-fashioned southern hospitality, and the charming towns of Elizabeth City and Edenton are both nearby.
Living in the Inner Banks region means enjoying an ice cream cone while strolling around an historic downtown, or a sunset cruise with friends on Albemarle Sound, or a day at the beach.
About Our Community
Albemarle Plantation is a playground. The golf and marina facilities are the obvious examples, but the community's planners created a variety of dining, wellness and recreation amenities for residents.
Albemarle Sound gives its name to a private, waterfront golf community along its 500 miles of shoreline. Albemarle Plantation's success has been attributed to its conveniently secluded Carolinas "Inner Banks" location, its Dan Maples golf course, and the friendly, fun-loving nature of the community's residents.
Whether you're in the mood for an upscale dining experience or a laid-back meal after a day on the links or on the water, Albemarle Plantation offers delicious options right in the community. The Clubhouse Restaurant's offerings are "on par" with the veranda's panoramic view of Albemarle Sound and the 18th green. A range of community events are held here regularly, and residents use the Clubhouse for weddings and other private functions.
The community's pool overlooks the Albemarle Sound, and features a junior Olympic-sized pool and places to rejuvenate or relax. The new Community Center offers a new fitness facility along with various meeting and craft rooms. This facility provides a venue for an array of activities including exercise and dance classes, card and game groups, social activities and craft, art and hobby opportunities. Other sporting activities on property include tennis courts and competition bocce courts – which have served as a qualifying site for the N.C. State Senior Games.
And there are plenty of opportunities for biking and hiking. Easy rolling terrain and a great view at every corner makes Albemarle Plantation a great place to explore.
Amenities
Trails for Walking or Biking
Spa or Sauna
Putting Green
Marina
Fitness Center
Clubs
Bocce
Ballroom
Aerobics Studio
Tennis
Social Events Planned
Pro Shop
Golf-18 holes or more
Fishing Lake
Clubhouse
Boat or Kayak launch
Arts & Crafts Studio
Swimming Pool-Outdoor
Restaurant
Pet Friendly
Garden for Community
Community Center
Card Games or Bridge
Bar or Pub
Artistic Programs
Pricing and Other Details
100% owned by the Albemarle Plantation Property Owners Association, AP Realty Company is the home-town team representing our community. Nobody has the depth of knowledge or the passion about the community as we do – we know the lifestyle of Albemarle Plantation, and are experts in the property inventory. We represent the majority of buyers in the community every year – and those satisfied customers are the best source of referral business to the community. Let us help you – we are here to serve!
Single Family Homes – $204,000 to $899,750
Condominiums – $99,000 to $219,750
Homesites – $5,000 to $399,000
"Discover Albemarle" Packages Are Available Exclusively Through AP Realty Company
Who to Contact for more Information
Visit us Today!
AP Realty Company, LLC
128 Lakeside Dr, Hertford, NC 27944
(800)523-5958
128 Lakeside Drive

Hertford, NC 27944
Residence Types
Single family homes
All ages
Community Facts
Owner: Albemarle Plantation
Date Built:
Number of Units: 430 Single Family Homes; 54 Condos; 456 Homesites