Affinity at Monterrey Village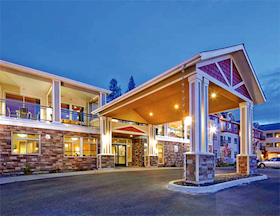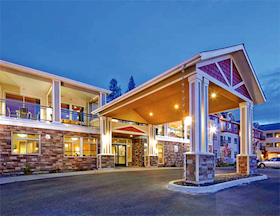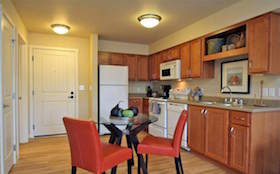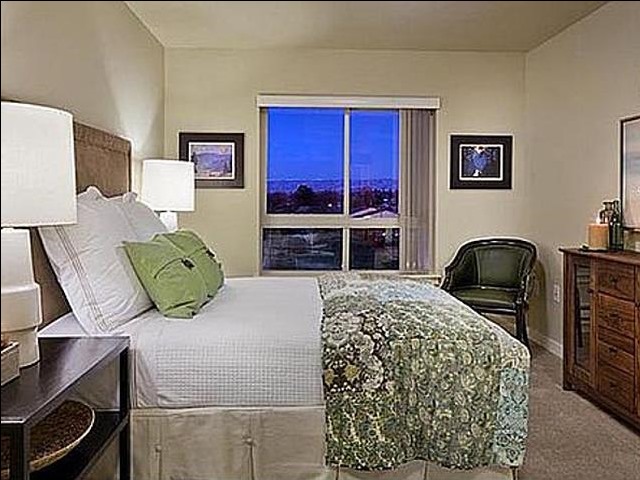 Overview
Affinity at Monterrey Village in San Antonio, Texas, offers a refreshing new option for the 55+ crowd. Here you can choose from an array of events and activities in which to participate, making your lifestyle whatever you want it to be! It's like having 30,000 square feet of extra living space to play, create, exercise and socialize. Best of all, you'll write just one check for your rent, which includes electricity, water, TV and WiFi internet. This is an incredibly efficient way to live and a money saver, too. If you love to travel, you'll especially love Affinity because you won't have to worry about the maintenance of a house or paying bills while you're gone!
Affinity at Monterrey Village is a walker's delight. Put on your sneakers and check out the numerous services and amenities within easy walking distance to a variety of restaurants, cafes, shopping, parks, and other amenities.
About Our Community
Affinity at Monterrey provides an abundance of services and amenities to keep it interesting and fun! The Community Room is our social hub. It features a kitchen and fireplace, comfortable furniture and even an outdoor patio where you can entertain, hold functions, play games, host potlucks and join in community events. Residents also enjoy our Irish pub which has weekly gatherings just for the fun of it!
Wireless internet is offered throughout the community (including your apartment), and the Internet Cafe features a sunny room with community computers. Residents can also enjoy movies in a beautiful theater, work on projects in both the Workshop or Arts and Crafts Room, or choose to curl up with a good book in the cozy library that features an inviting fireplace. For exercise, Affinity's 24-hour pool house features both an indoor heated saltwater pool and spa, and the 24-hour Fitness Club will also help you to stay fit!
Outside, the fire pit is a natural gathering place where you can spend an evening around a warm fire with family and friends. And we're excited about being a part of the urban gardening scene. You can join the local food movement and enjoy your own freshly picked herbs, lettuce and flowers. Grow what you love in the Affinity Community Garden with raised beds-and in Texas, you can garden all year round!
We've left no stone unturned in our efforts to stand apart from the crowd and indulge your every need. Even pets are pampered here!
Amenities
Woodworking Shop
Spa or Sauna
Pet Friendly
Library
Guest Rooms
Community Center
Bar or Pub
Theater/Media Room
Social Events Planned
Parking - Covered or Indoor
Kitchen- Catering or Community
Garden for Community
Card Games or Bridge
Arts & Crafts Studio
Swimming Pool-Indoor
Picnic Area
Meeting Rooms
High-speed Internet/WIFI
Fitness Center
BBQ/Grilling Area
Pricing and Other Details
Write one check and you're done! There's no need to buy-in or sign a lengthy contract—you can simply rent—at very affordable price.
We offer spacious studio and 1, & 2 bedroom home options with Smart Space Design and attention to details. Affinity Living apartments feature full-sized kitchens and appliances (even a dishwasher!), efficient storage spaces, a washer and dryer and an outdoor balcony in every home. Free parking is available for residents and their guests, or if you prefer, you can have your own private resident garage for a small monthly fee.
Who to Contact for more Information
Walk, bike, drive. There is much to enjoy when living in one of the area's best communities. We invite you to live your lifestyle and enjoy all that Affinity at Monterrey Village has to offer! We hope to meet you soon!
Schedule a visit!
Give us a call at (855) 754-7390
Residence Types
Gated
55+ or Age Restricted
Community Facts
Owner: Affinity Living Communities
Date Built:
Number of Units: