Lake Weir Living (near The Villages)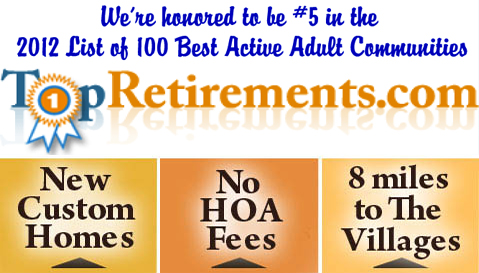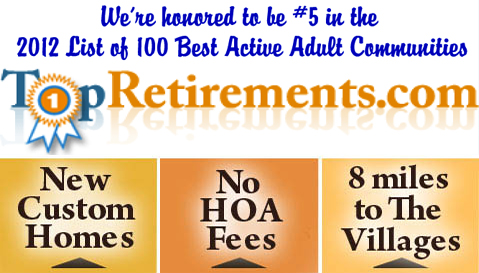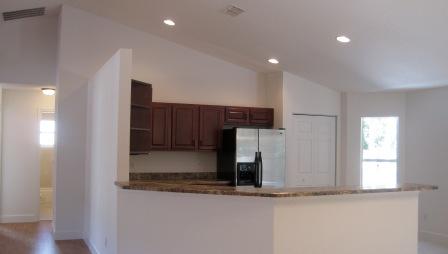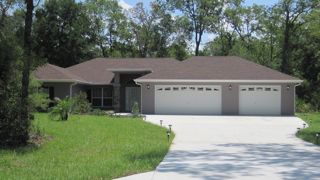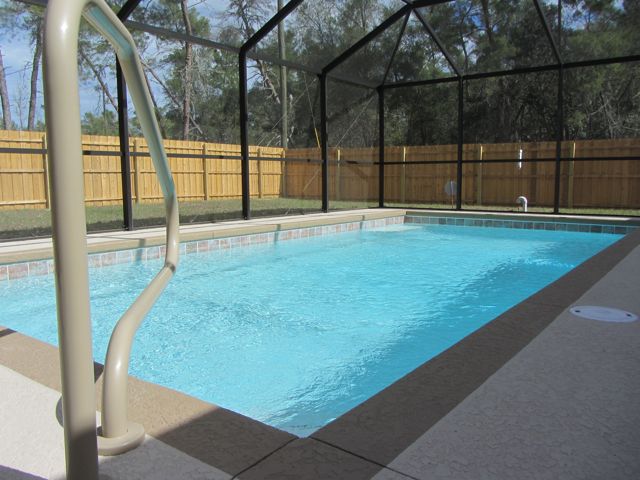 Overview
Homes from the $90s in 'Toy-Friendly' Community with No HOA!
Only 8 miles to The Villages®. 60 miles north of Orlando. Homes from the $90s (big 'toys' encouraged), and No Home Owner Association fees or restrictions. There are hundreds of ways to shop, eat and play in The Villages®. Plus, approximately 60 miles to airports, beaches, theme parks, and major sporting events.
We're a hidden jewel -- nestled near beautiful Lake Weir, the Ocklawaha River, and the Ocala National Forest with bountiful hot springs! The area is breathtaking and exudes with excitement! It's a perfect location for big 'toy' owners and outdoor enthusiasts, and for those who love pristine environments! It awaits you! Live here and create your own everlasting adventure!
Visit our blog: www.lakeweirlivingblog.com. See for yourself. Over 100 videos about our new customized construction. You tell us what your needs are, and we'll build it! See a homeowner's dream come true, from a 3-car garage to a large-fenced yard. You dream it! A big 'toy' hobby shop, 3 or 4-car garage, a pool, or concrete pad for a 5th wheel or more!
Retirement shouldn't be about what you "Can't" do, because of HOA rules. It should be, "I can and I will!" Retirement is an exciting adventure, not a restricted destination of forced compliance.
Call TODAY: 855-LakeWeir (Toll-Free)! We're here to tell you all about America's Toy-Friendly Community! (What are your toys of choice?)
About Our Community
Florida's Lake Weir Living! It's a HOT love story for you and your toys!
It's the ideal location to enjoy your big 'toys' in the surroundings of Lake Weir, the Ocklawaha River, and the Ocala National Forest.
The Ocala National Forest is a serene motorcycle ride or cool drive on Hwys 40/42 through Ol'Florida. (Sure to get your "motor running!") This route--known as the 40/42 Daytona Loop--is loaded with scenic views. The Loop starts at Lake Weir and the Community (Lake Weir Living). If you never owned a 'toy' before--now is your time! (Live in a community where you can, and you will! That's a first! You've worked hard!..Now you're free to play with your big 'toys' -- a motorcycle, boat, ATV, RVs, or hot rod, and live passionately! Got Freedom?..We do. Do you?)
Visit our blog at www.lakeweirlivingblog.com. Watch videos of our brand new customized construction, and the picturesque community.
Amenities
Trails for Walking or Biking
Restaurant
Pet Friendly
High-speed Internet/WIFI
Fishing Lake
BBQ/Grilling Area
Salon
Post Office
Parking - Covered or Indoor
Golf-Executive or 9 holes
Boat Storage
Bar or Pub
RV Parking
Playground for Children
Nature Preserve
Golf-18 holes or more
Beach or Beach Club
Pricing and Other Details
Brand New Homes from the $90's. (Includes the lot from approx. 1/4 acre to 1-acre).
Lake Weir Living offers home and land packages! A photo above demonstrates our customized construction with a 3-car garage and concrete pad for the homeowner's pontoon boat.
Top Reasons to Live Where You Play: • Lake Weir Living is for Outdoor Enthusiasts. • Single-Family Homes on Private 1/4 to 1-acre Lots. • Build a garage to fit your toys: motorcycle, classic car, boat, RV, toy-hauler, etc. • Lake Weir offers beaches, swimming, fishing & boating. • NO Age Restriction. No HOA Fees. NO Bond Fees.
Bonuses when Lake Weir Living is Home: • CR25, 42, 464C, 314A, & Hwy 40 are the best rides!
(Amenities are not on site: Located 1/2 mile to 15 miles from Lake Weir Living. Fees may apply. Lake Weir Living and SSSI are not affiliated with or the owner of the Amenities above.)
Who to Contact for more Information
Call 855-525-3934 (Toll-Free) Today! We're waiting to hear from you!

Call Obtain the property report required by federal law and read it before signing anything. No Federal Agency has judged the merits or value, if any, of this property.

Lake Weir Living, a collection of fine properties owned by Silver Springs Shores Investments, LLC ("SSSI") within Silver Springs Shores. Prices and availability are subject to change without notice. Homes are constructed and sold by Builders not affiliated with SSSI. SSSI and all Builders shall act as independent entities and not as a partnership or any other joint relationship. SSSI does not guarantee or warrant the obligations of, or construction by, such Builders, or the availability, or pricing of homes. SSSI is simply the developer of the Subdivision in which the property is located and is not a co-builder acting on behalf of any Builder and SSSI is not responsible for any obligations, covenants or representations of a builder. While SSSI may facilitate communication between purchasers and Builders, this shall not create an agency relationship on behalf of any Builder. SSSI may include information on it's website and in any other marketing, advertising, promotions and communications relating to the homebuilding process and /or information regarding a Builder and updates on the status of homes built in the Subdivision and such activity is for informational purposes only and should not be construed to view SSSI as an agent or representative of any Builder. This is not intended to be an offering to residents in any jurisdiction where prior registration or other qualification is required, and further information will not be provided to such residents prior to our registration or compliance with such requirements. VOID WHERE PROHIBITED BY LAW. The miles are an approximation for relative location purposes only and shall not be relied upon. Use and storage of motorcycles, recreational vehicles (RVs), campers, toy haulers, ATVs, trailers and other related or simliar vehicles or items are subject to any homeowners association that may be formed in the future and any existing or future applicable local, state and federal building, land use, zoning or any other regulatory codes or laws. SSSI and Lake Weir Living is NOT affiliated with The Villages (R). © 2008-2012, SSSI. See Terms of Use at www.lakeweirliving.com for any additional disclaimers. All rights reserved.

EQUAL HOUSING OPPORTUNITY


Community Facts
Owner: Lake Weir Living
Date Built:
Number of Units: